Florida Termite Control Services
Serving Clay, Duval, St Johns Counties in Northeast Florida
Your Biggest Investment Needs CERTIFIED Protection
Termites cause more damage to homes annually than hurricanes, storms, floods, fires, and accidents. Protect your largest investment by getting Certified Pest Solutions! Do not let termites eat your largest investment!
Termites: It's Not IF, It's WHEN
The problem with these stories is that they are all absolutely true! Yet many homeowners in the southeast gamble every year that it won't happen to them. Well, think again. Because it isn't a matter of IF termites are going to hit your home…it is a matter of WHEN.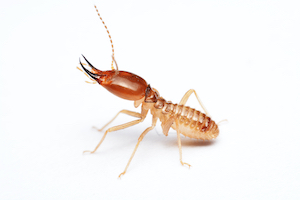 Schedule Your Free, No-Obligation Inspection Today!
Fill out our free estimate form or give us a call at 904-406-0946 to schedule an appointment.